What is Micro-stock Photography?
In this guide you will learn how to make money with microstock photography. Micro-stock, is a type of photography that allows people to purchase photos with limited rights, for fairly cheap. The price range can range from a few cents to thousands of dollars, depending on usage.
Micro-stock websites build there gallery of photos through contributors. The contributors upload their photos to the stock website, and they will get placed on the website. If they sell, you will get a percentage of the sale.
Many businesses, marketing campaigns, will subscribe to micro-stock websites, so that they are able to get a set amount of images per month, for a reasonable price.
What Camera Equipment is Needed for Micro-stock?
You don't need professional camera equipment to start making money with stock photography. Your photos do need to be sharp though, unless you are going for some kind of blur effect. If you are just getting started with photography, I recommend shooting with prime lenses. Prime lenses, especially the 1.8 aperture and lower, tend to produce sharper results than zoom lenses.
I've had stock photos approved shooting with Nikkors kit lens, the 18-55mm f/3.5-5.6G. I wouldn't recommend going this route though if you want to make passive income off of selling stock photography. You will get a lot more 'keepers', and sharper photos, with a sharp prime lens, or zoom lens with a fixed aperture.
Lenses I mostly use for my stock photography portfolio include the Nikkor 50mm f/1.8, Nikorr 24mm f/1.8, and the Nikkor 300mm f/4.
The camera body isn't as important as the lens is when it comes to stock photography.
Tips for Getting Images Approved
When I first started with micro-stock photography I got all ten of my initial images rejected. I still get images rejected, but it's far less than when I just started. Here are some tips that will help you get your images approved, and sell.
Shoot at ISO 100 if possible. I recently got a photo approved at ISO 1600 on the D750, but if you can, shoot as low as possible.
Use a tripod. You want your photos as sharp as possible.
Find the 'sweet spot' for your lenses sharpness. This is usually 1-2 f/stops from wide open.
Remove any logos, trademarks, or sensitive information from the photo. It's best to do this, or try to avoid this when getting the shot. If I'm photographing a service technician in uniform, I will put a blank patch over the company logo, or hat. If I'm photographing HVAC tools, I will try and cover up the names on the tools prior to shooting. Logos and trademarks CAN be removed in post processing, but it's easier to NOT do that when you are editing hundreds of photos to submit.
If photographing people make sure to get a universal model release and have them sign it right there. Take a clear picture of it with your phone or camera, this makes it easy to upload to the micro-stock website. This is the universal model release I use for all stock sites I submit to.
If photographing recognizable property you will need to get a property release signed by property owner.
Keep your post-processing to a minimum. If you are shooting proper exposure, white balance, and getting your images sharp in camera, this shouldn't be a problem. Most stock photography editors will deny your images if they are over-processed, if at all.
Getting your Stock Photos to Sell
Shoot what sells. This is very hard to figure out. Once you get a few hundred photos online, you will start to see trends on what sells and what doesn't. For instance, my top 5 photos make more than the rest of my 400+ photos in my portfolio combined. Only way to really figure this out is trial and error and putting in the work.
Keywords are what's going to sell your images. Do a Google search for microstock keyword generators, and you can get a good idea of what keywords you need for your image. If you can, use the maximum amount of keywords, but DON'T use keywords that are irrelevant to your image. The title is slightly important, and shouldn't be overlooked, but your keywords are top priority.
Leave copy space. Place your main subject to the right, or to the left, and leave space for photo editors to add info if they want. Try and frame it this way in camera. Don't crop your images, let the buyer worry about cropping it how they want it.
Shoot vertical. Shoot horizontal. Every shot your staging for microstock should be shot both vertically and horizontally. It adds variety.
Don't over-submit the same poses. Keep it to about 5 images of the same concept. Many images appear in stock search results for popularity, you don't want to compete against yourself. For instance if I have an HVAC tech checking a condenser, I will take 50+ images and pick the 4-5 best ones out of that series to submit, all being SLIGHTLY different. I will do that for each of my layouts I'm staging.
Pick a niche and master it. If it's food, then shoot food. Follow top food photographers. See what they do, add your own style into it. Watch every video on food photography and read every article on food photography. This may get redundant but if you can learn just one thing from a book or video, then that's a step in the right direction.
How much Money can You Make with Stock Photography?
I've been selling images on microstock sites for about 5 years. I haven't put in as much work as I should to maximize my sales. I have an average or 200-400 stock photos online across 6 microstock sites. This nets me about $400 a month. I have about 20-25 photos that make up 90% of that income.
On one site I have a current earnings of $4,600. My top 2 performers account for $1,400. The next 10 combine for roughly $1,700 all time. The other 400+ make up the rest. Some of this is new content not getting indexed. But most of my stock photography portfolio consists of birds and wildlife, which, unfortunately, isn't going to make you much money in microstock.
To make money with stock photography you need to keep shooting and keep uploading. Let the buyers determine what's good and what's not. Think quality, and also quantity, to be successful in selling photos through microstock sites.
Best Places to Sell Stock Photos Online
The list below has been determined by myself, and my experience over the past 5 years of selling stock photos online. This list is what works for me in terms of monthly income, and consistency. Your results my differ from mine when selling stock photography online. For instance, some people claim to have tremendous success on Alamy, while I have just started to submit content to them.
I make more sales in revenue off of Shutterstock than any other stock photography website that I submit to. AdobeStock is a close second though. Things I like about selling stock photos on Shutterstock
Fairly quick reviews of photos. On average it takes about 2 days for them to approve or deny my content. Your results may vary.
Very fast indexing of new content. I've had images sell the very next day of being online. I'm not sure if this is because of buyers that like my work, or if their indexing of new content is that good.
Keyword suggestions pop up, from your pre-populated content.
Very easy to submit new content, especially when you are submitting it in bulk. Model releases, keywording, categories are easy to pick and submit.
The feature to create 'sets'. For instance, I have all my HVAC related photos in a 'HVAC' set, which makes it easier for buyers to find HVAC related photos.
They have an affiliate program that you can earn up to $200 for referring new customers.
AdobeStock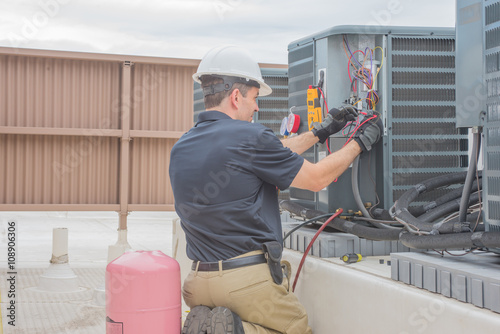 Fotolia used to be my second favorite stock photography site to sell my photos on. They have since merged with AdobeStock and I think they are moving in the right direction, and I predict that eventually this will be my biggest source of income. Right now it's slightly behind sales compared to Shutterstock. Reasons why I like AdobeStock
The feature to make specific sets is a little better than Shutterstocks is.
You can make your own webpage to promote your AdobeStock portfolio, or just make a photography website in general. I made a portfolio site with just photos from my HVAC set on it, and the website got indexed by Google in a couple of days.
Submitting content is very easy. I have my keywords already in the file info before submitting. I haven't really messed with putting keywords into the photos on the submission page, as it doesn't look too friendly.
These 2 sites are my money makers. I make sure that every image I think is stock worthy at the very least ends up on these 2 sites first. I usually wait until I have a batch of 20 photos or more to do submissions.
There are 4 other stock photography sites that I submit my photos to. They bring in some decent sale over time.
Dreamstime
Very easy submission process, for keywords, categories, model release, overall it's pretty fast to get a batch of photos in the review queue.
You can also submit blog content if you are a decent writer. If your content is good, it can possibly get you a bunch of traffic to your website if you choose to link to it within the blog content. Blogging on Dreamstime also gives you an opportunity to promote your portfolio on Dreamstime.
They have an affiliate program. Yay!
Images you sell on Dreamstime have a popularity system. Once an image is downloaded so many times, they have a seller level, which means more royalties. They also have an exclusive stock photography submission option. Which will grant you more royalties, but you can only sell the rights to the photo on Dreamstime and no other site.
This may be a good way to make some decent money by going the exclusive route. As the photo may get better placement in their algorithm, and because it is a more rare of a photo, you can get more money for them. I personally haven't tried the exclusive program but it is something I plan to test in the future.
BigstockPhoto
Owned by Shutterstock. Not the easiest to submit a batch of photos to. Especially if you are using the web file uploader. I have had many issues with the site timing out when using the web content uploader which makes me hesitant to upload big batches of photos to the website.
Once the photos are online though, they do sell pretty well.
They have one of the quickest review times in my experience. I've submitted a batch of 20 photos before and had them approved within an hour before.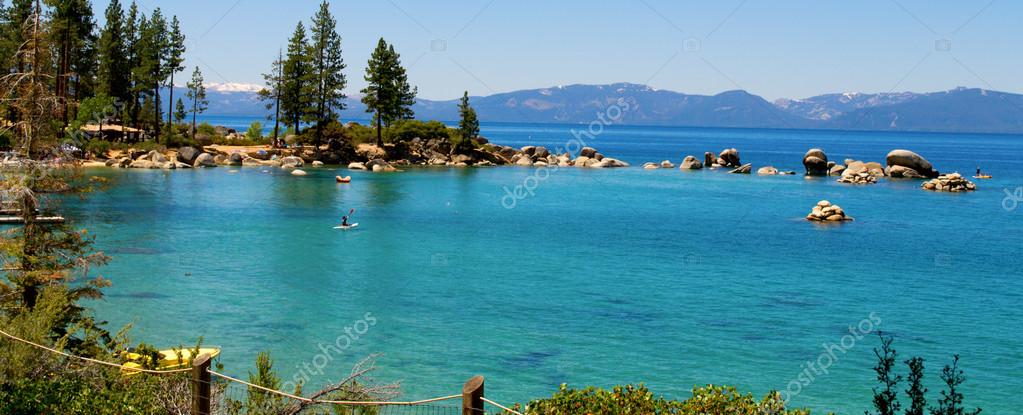 Very good web form uploader. Pretty easy to submit batches of 20 or more. I have a trickle of sales that I get from this site. I once forgot I had submitted content here for a few years, then logged in one day to see a decent amount of royalties waiting for me. Always a good feeling.
There are 5 different contributor levels on Depositphotos from green to platinum. Once you get a certain amount of sales, your contributor level goes up. When your contributor level goes up, so does the percentage of royalties you get.
123RF
I really dislike the uploading process. It takes forever. Maybe FTP would be better if I tried it. If I ever get bored and have nothing to do I will look into this more but I usually just leave the site because the whole uploading process is tedious.
I have about half my stock photography portfolio on here. Once the images are up they tend to sell pretty well though.
iStock/Getty Images
This is usually the last website I will submit my stock photos to. The uploading process is very tedious. I don't understand their keywording either. If you upload photos to multiple micro-stock websites and have your photos keywords in the file info, iStock won't recognize a lot of them.
I'm sure there is a reason for this I just don't know what it is. It's also a site that seems to tailor to making you submit your stock photos exclusively to them. There are stock photographers that make a full time living off contributing to iStock photo. This site though is just way over my head. I think they are more aimed towards the traditional macrostock and want your photos to be exclusive, which can sell for way more money than most microstock websites.
Even trying to figure out the royalties on the ESP confuses the living shit out of me. This is why this is last on my list.
If you are more successful submitting to iStock than I am, I'm definitely open to taking advice to improve my sales.
Final Thoughts on Making Money from Stock Photography
Everything here has been from my personal experience. I've taken advice from many, many pros with more experience than me. I'm a firm believer of trial and error, and always look to improve. I have to reiterate though, you really need to pick a niche and master it.
Once you have a few hundred photos on your stock photography portfolio you will begin to see certain trends in terms of sales. Differert micro-stock websites cater to different audiences. I devote most of my time to only 2 micro-stock websites because I want to get the best bang for my buck out of them. In reality I maybe should be focusing on just 1. Trial and error is going to tell me if this is the right decision or not. Not some blog post.
Unless you have a team, or are extremely efficient at photographing hundreds of items, lifestyles, etc per day, don't expect to become wealthy off stock photography. This is a passive income approach. If you are going to take stock photography to the next level then you are more than likely going to need a team contributing.
I, for one, think the hardest, or worst part of stock photography, is the post processing part. Keep your images clean and free of copywrite, logos, trademarks, and you will save countless hours in post processing. This is something I am still trying to continuously improve on.
If you have any tips on how to be more successful making money off of stock photography then please share with us in the comments below!